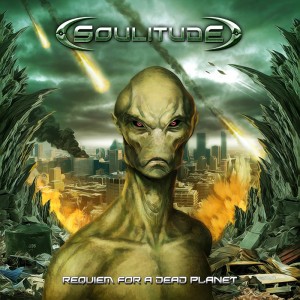 Click to enlarge
REQUIEM FOR A DEAD PLANET
Free As A Beer Online 2012
Release Date: 9th Nov 12
01. WE ARE NOT ALONE
02. RISE OF THE DEAD MEN
03. OBEY YOUR MASTER
04. THE GHOST AND THE DARKNESS
05. THE ROAD
06. LOST IN THE GRANDEUR OF TIME
07. REQUIEM (THE GAME IS OVER)
08. LAIR OF GOD
09. HALL OF MADNESS
10. SHE
LINE UP
Jevo – Guitars, bassguitars, drum programming, synth and keyboards.
GUEST SINGERS
Lorenzo Mutiozabal (NIGHTFEAR)
Main Vocals
www.nightfearband.com
Max Morton (MORTON – Ukraine)
Vocals on 01,03,04,05,06,09,10
www.maxmorton.com
Ian Giedrojc (NIHIL QUEST – Poland)
Vocals on 02,09
www.nihilquest.com
Alain Concepción
Vocals on 02,03,08
www.myspace.com/alainconcepcion
Marco Cudan (HARPIA DEIIS – Austria)
Screams on 03,04,10
www.facebook.com/harpiadeiis
GUEST SOLOS
Mikel Martinez (EL RENO RENARDO, VALHALLA)
First Solo on 01
www.elrenorenardo.com
Jagoba Ormaetxea (J.O PROJECT, JARE)
Third Solo on 01
www.jagobaormaetxea.com
Javi Mesa
Second solo on 01
www.facebook.com/pages/Buda-Estudios
James "Jaymz" Stephenson (THE BLACK STYMPHALIAN – UK)
Solo on 02
www.facebook.com/theblackstymphalian
Felix Neumann (MASS MIND BREEDING – Germany)
Solo on 05
www.facebook.com/MassMindBreeding
Carlos Alvarez (SHADOWDANCE – USA)
Solo on 03
www.facebook.com/Shadowdance.Music
Marco Cudan (HARPIA DEIIS – Austria)
Solo on 09
www.facebook.com/harpiadeiis
CREDITS
All music and lyrics by Jevo
Recorded worldwide at Grabasonic Studios, Morton Studio, Dirty Viking Audio Productions, Newmansounds Recording Studios, Harpia Productions, Buda Studios, Torralba Studios, J. O Studio, Bishop Studios, La Casa Del Ruido, Black Road Studios.
Mixed and mastered by Max Morton at Morton Studio (Ukraine)
Artwork and Design by Xabier Amezaga
THANKS
My wife Itziar and my son Luken.
Max Morton for his awesome work on mixing and mastering.
The fantastic guest musicians Loren, Max, Ian, Alain, Mikel, Javi, Jagoba, Felix, Marco, Carlos, Jaymz.
All Sneapsters for their help and knowledge during these years.
My Renardo's bandmates Mikel, Ivan & Ander The Thunder.
Xabo for the artwork and websites.
Underground webzines and mags for their awesome reviews from previous works.
All Soulitude and El Reno Renardo supporters worldwide and beyond.